Another way to appear several times in search listings is to register your business to Google Places. This can only be done if you have a single or multiple business locations (up to 100).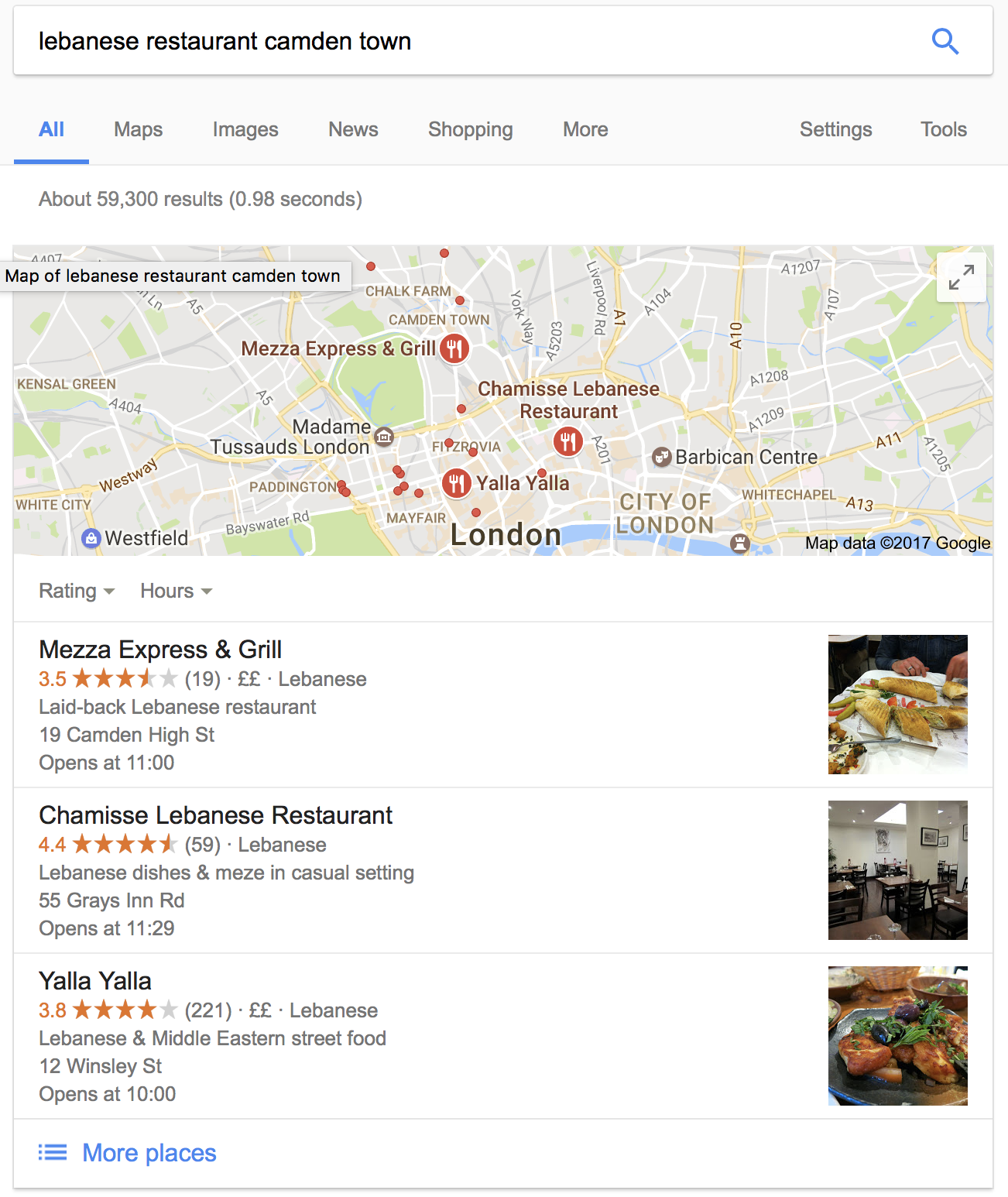 This is ideal for retail or hospitality businesses. To get started simply go to google.com/places .
It's a free listing and you can add useful information about your business (description, business category, contact info, pictures or videos). Google will also display your business location on a map.
These listings are usually shown very high in the search results, increasing your chances of being found and getting new customers. Make sure you add a very detailed description of your business as you want it to appear for a maximum of search terms.
In the company name field for example don't hesitate to add your activity (if you own a Lebanese restaurant called Mezza for example, rename Mezza Lebanese Restaurant). You can add up to 5 categories for your business, select as many as you can but make sure they're relevant to your activity. Also ask your customers to leave reviews on your Google Place page. Special offers are also a good thing, try to have some advertised regularly on your page.
Under More Information, add pictures or videos and some more copy, this will give you a better chance to show in the search results. Finally remember to update your Google Places page regularly with new photos, new descriptions and new reviews. Having done all this your business now has a good chance of getting listed regularly and getting a lot of new customers.