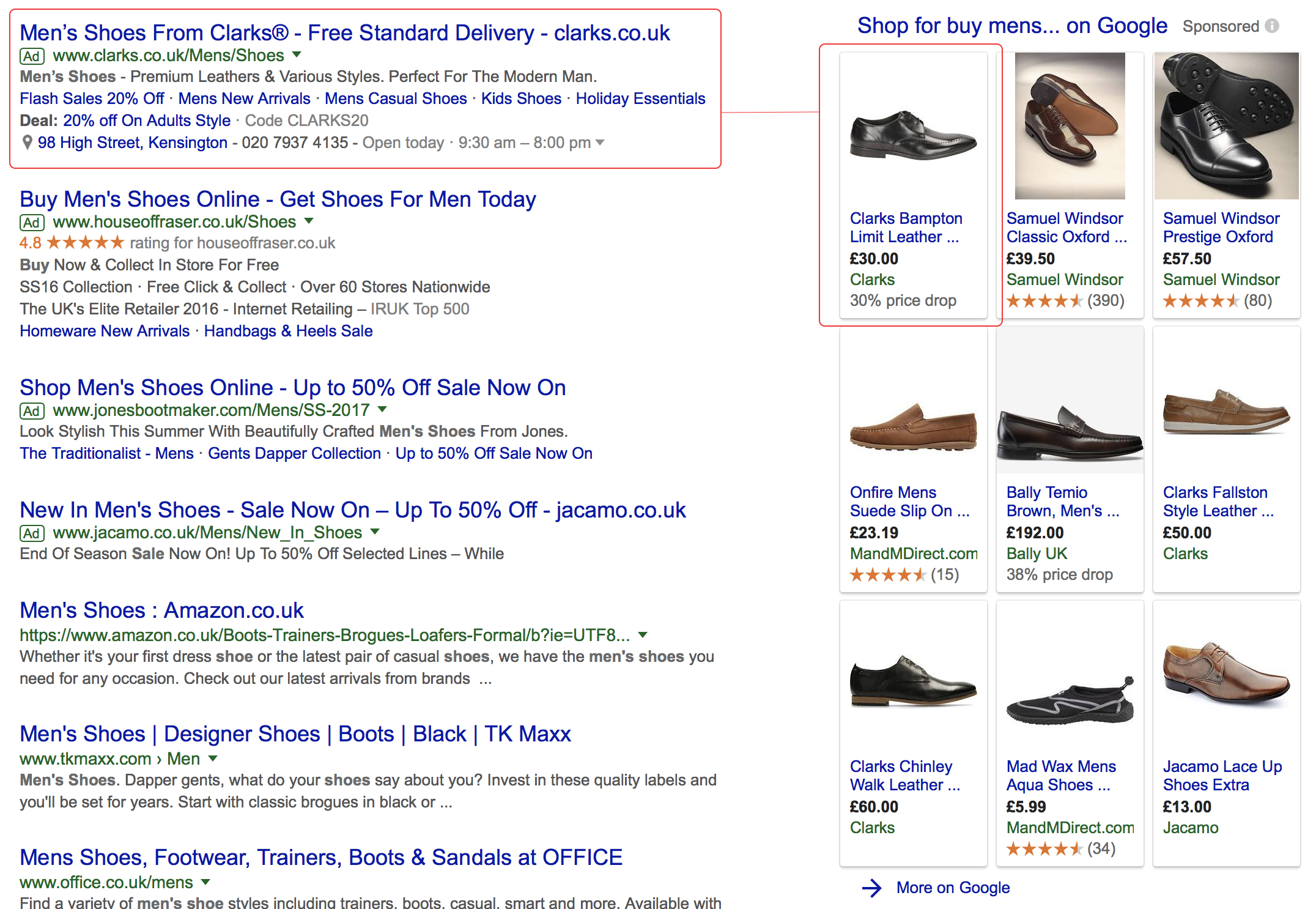 If you're running an ecommerce website you can boost your sales by having your products listed on Google shopping results. The good news is both your Google ad and shopping result can show for a particular keyword, doubling your chances of sales.
To get your products included in Google Shopping results you need to add them to the Google Merchant Center. This is a free service altough there is no guarantee that your items will be displayed. But it's definitely worth a try.
Make sure you include a very detailed description of your items to get listed for a maximum number of search terms. Once your items have been added to the Google Merchant Center, you will also have the


option to buy sponsored shopping results. To do so you will need to select 'Shopping' as the campaign type.
Google will then automatically show your listings for products they deem relevant to the search terms. All you will have to do is enter a bid and you will pay this bid every time someone clicks on your ads. Note that you should do this in a separate campaign so that your text ads will still show at the same time.